Dumpster Container Rental
Dumpster Rental in Grand Rapids and Surrounding Areas
Are you looking for a reliable dumpster container rental company in Grand Rapids?
Grand Rapids Mulch Dumpsters Wood Products is proud to now feature garbage container dumpster rentals in Grand Rapids, Michigan as well as the surrounding areas. Our company is based in Rockford but we service the entire central Michigan region, including but not limited to Ada, Alpine, Belmont, Grand Rapids, East Grand Rapids, Cedar Springs, Cascade, Rockford, & more.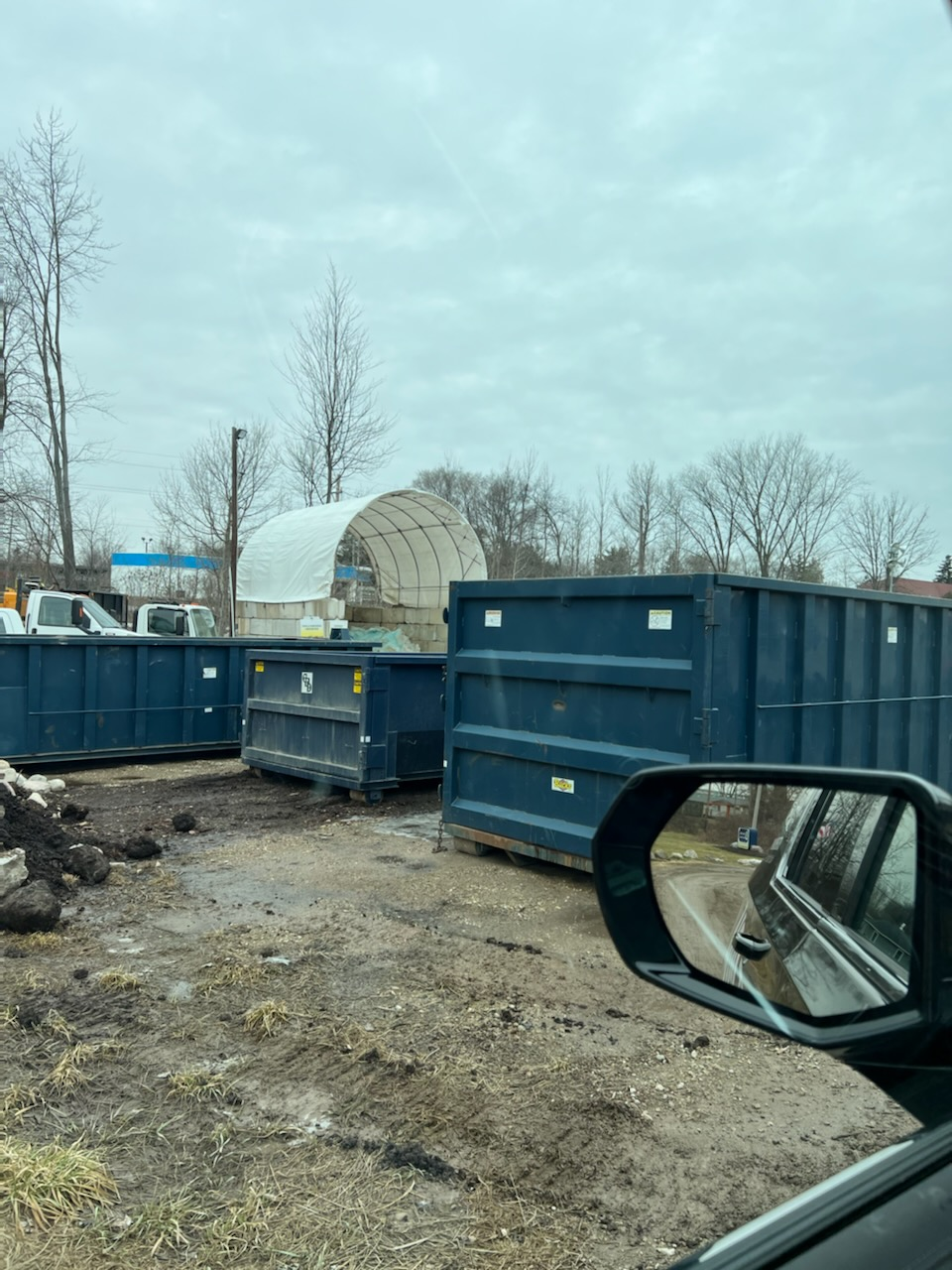 Grand Rapids Mulch Dumpsters Wood Products is now offering Dumpster Rentals to Residential, Commercial, and Industrial Customers in West Michigan. Whether you need a dumpster for a one-time clean out or for on-going cleanup efforts we have a container to fit your needs.
You won't see better competitive rates on 15, 20 and 30 yard dumpster rentals!
Michigan Cities We Service for Dumpster Rentals:
Ada
Alpine Township
Alto
Belding
Belmont
Cannonsburg
Cascade
Cedar Springs
Comstock Park
East Grand Rapids
Grand Rapids
Grattan
Greenville
Kent City
Kentwood
Lakeview
Lowell
Morley
Pierson
Plainfield Township
Rockford
Sand Lake
Sparta
Walker
Rent A Dumpster with Grand Rapids Mulch Dumpsters Wood Products! (616) 528-1301
FAQ About Dumpster Rentals
will hold about the same 3 to 4 pickup trucks. Good for garage cleanouts, basement cleanouts or small kitchen remodeling. Includes a 10 day rental and 2 tonnage of weight.
will hold about the same as 4 to 6 pickup trucks. Good for basement renovations, deck removal, window replacements projects. Includes a 10 day rental and 3 tonnage of weight.
will hold about the same as 6 to 8 pickup trucks. Good for small home renovations, residential construction and commercial cleanouts. Includes a 10 day rental and 4 tonnage of weight.
*Weekly Commercial/Industrial switches and on-going dumpster switches will be quoted individually and is dependent on disposal material and length of need
We cannot accept hazardous materials, includes but is not limited to: Explosives – dynamite, hand grenades, blasting caps, ammunition, volatile gases/liquids, any other explosives, liquid wasts – includes septage and untreated sewage, pathological or biological radioactive waste, asbestos, polychlorinated biphenyls (PCB's), motor oil, sealed drums, hazardous waste, lead acid batteries, whole motor vehicle tires, propane tanks, freon and other refrigerants.
There are additional charges for mattresses, tires, appliances, and if the dumpster exceeds the allowable tonnage.
For disposal of hazardous materials visit Kent County's Department of Public Works SAFECHEM – Home Chemical Drop-off.
We will take logs, brush, leaves and grass clippings but they must be disposed of in a container only intended for yard waste as this material can NOT go to the landfill – household waste and yard waste can not be mixed. If you intend to dispose of concrete or soil, please notify us prior to rental.
MON THRU FRI 7AM – 5PM
SATURDAY CLOSED | SUNDAY CLOSED
HOLIDAYS Will be posted throughout the year